Hey everyone! I hope you all had a great weekend, it was a fun one for me! Josh and I traveled to the Poconos to visit my sister and some of my friends from highschool. It was wonderful getting to see loved ones I haven't seen in way too long, and to also see the Poconos in fall. Even with it raining the entire weekend seeing the leaves changing color along the Delaware River is one of the most beautiful sights.
I got to Josh's place on Friday and after taste tasting the Jamba Juice (the winners are announced at the bottom of this post) we cuddled up and had a lazy night. At some point I started to get hungry and asked (fully expecting a no) if there were any places that delivered dessert in State College.
I was amazed when Josh started telling me about Insomnia cookies. They deliver warm, fresh-baked cookies until 3am. They can even deliver ice cream and milk!
Check out all those flavors!
We found an online coupon that gave us three free cookies with our order. That made for a total of nine cookies, for $8!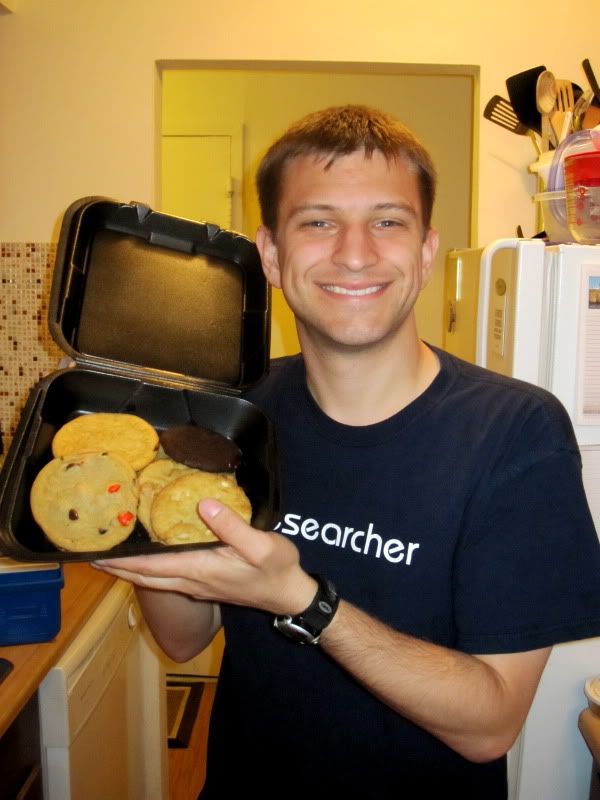 We were very happy campers when those cookies arrived. I have a feeling we will be frequent customers, they were so good! I wont tell you how long they lasted. (Hint: Not very long!)
The next day we woke up early to drive to Stroudsburg. I grew up in Stroudsburg and have so many good memories living there. Some of my best friends came back to visit to meet Josh and hang out, and I was so excited to get to see them!
We got there around lunchtime and I decided to take Josh to my favorite cafe in the Poconos to meet Megan.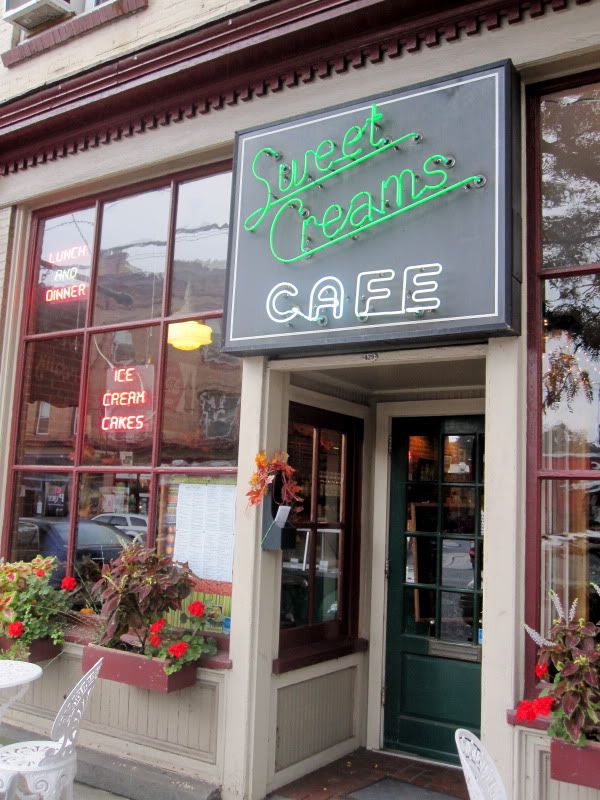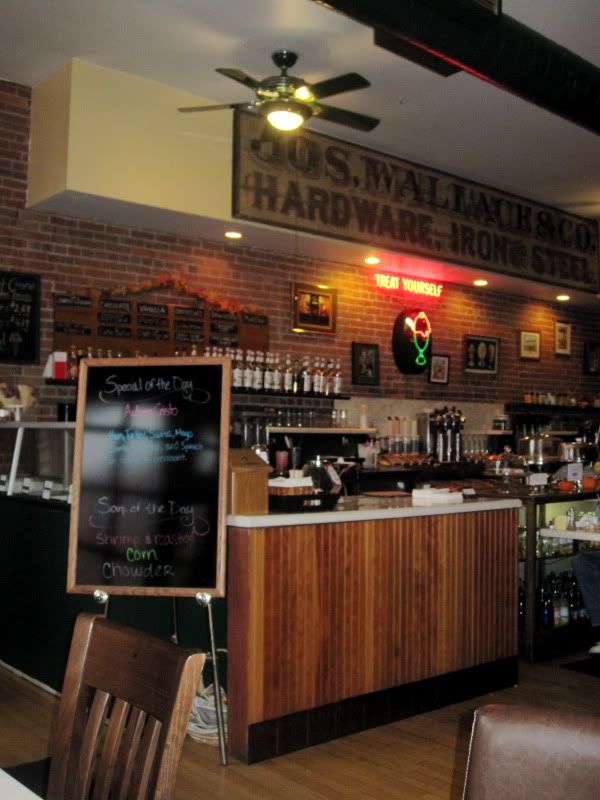 Sweet Creams is adorable. All their ice cream is homemade and their food is delicious. Its also really reasonably priced!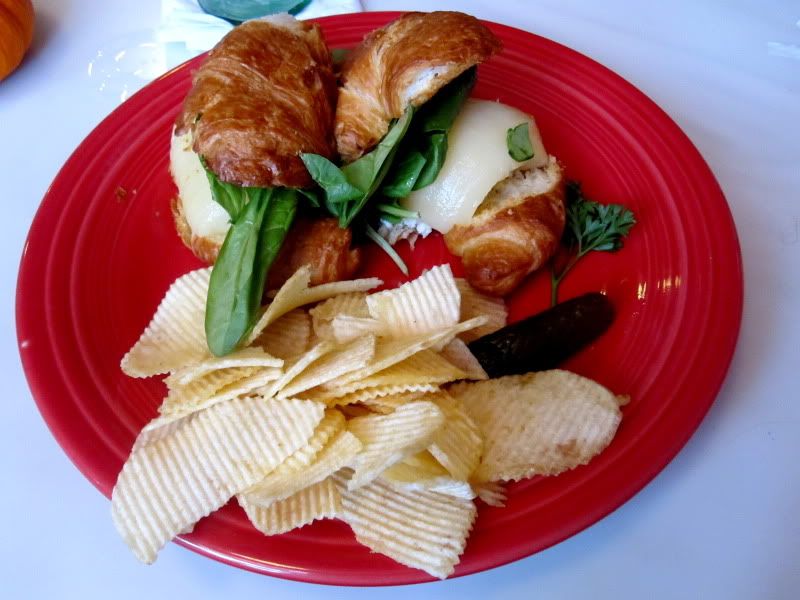 I got a pear and blue cheese croissant with spinach and raspberry vinaigrette.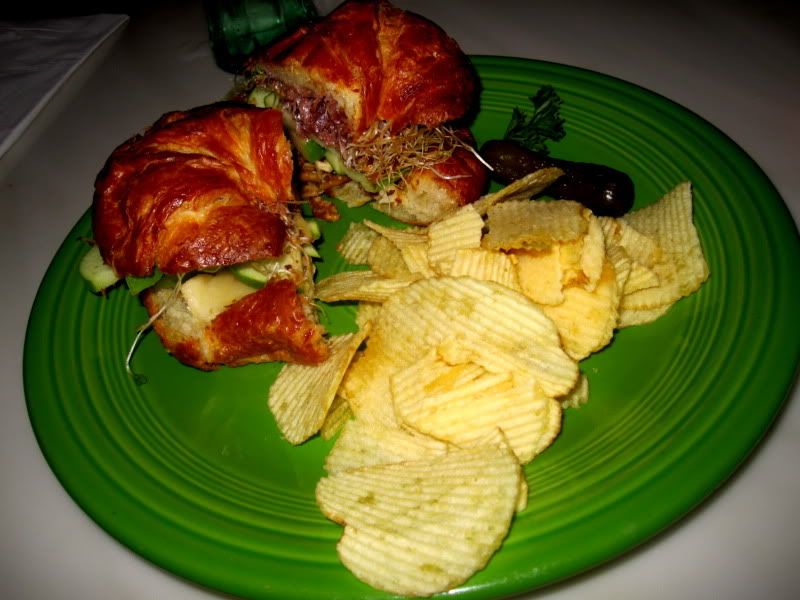 Josh got an apple and brie croissant with sprouts and a raspberry vinaigrette. We split the two sandwiches, they were both amazing!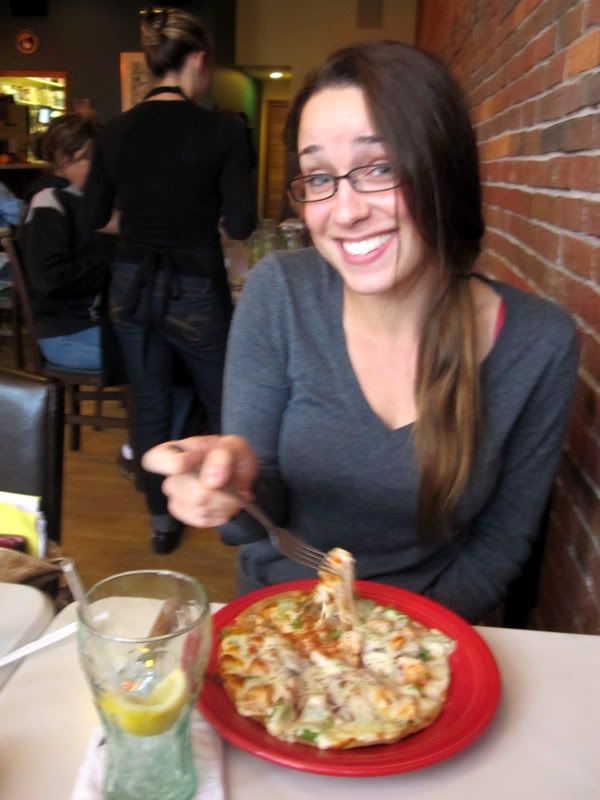 Megan got a BBQ chicken pizza. It felt so great getting to see her! She's living in New Jersey studying at Rutgers so its been a while since we've gotten to see each other. I've missed her so much!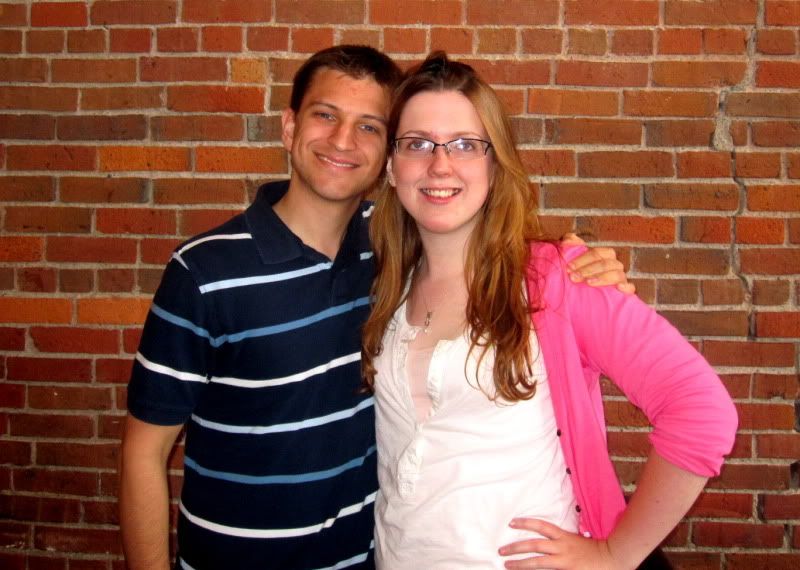 Of course we had to have picture time. I should have taken a picture of Megan and my shoes, we were sparkle buddies!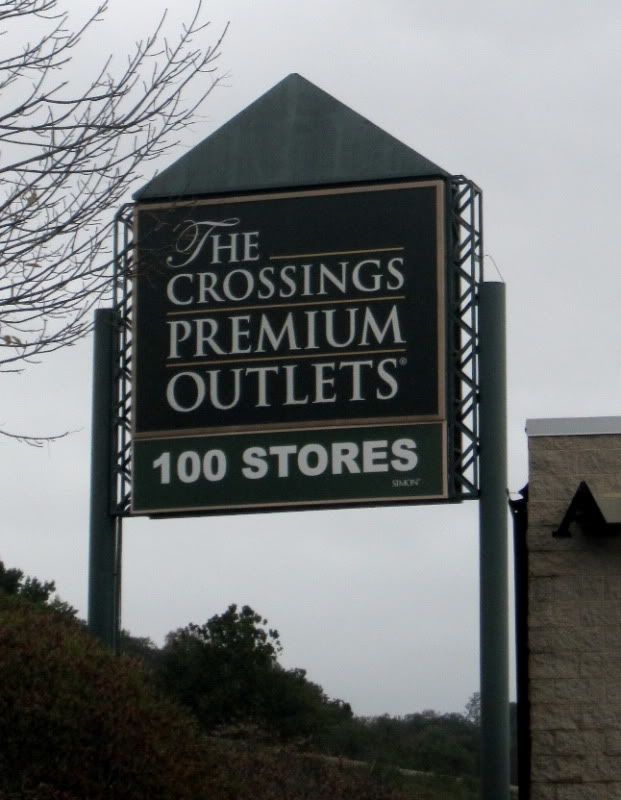 After a great lunch Josh and I decided to do a little shopping at the Crossings. I love this outlet. Its fifteen minutes from where I used to live and they have some good stores!
The Crossings attracts all kinds of people. Josh pointed out this car to me in the parking lot and I had to take a picture. ;p
We spent an hour or so browsing J.Crew and Harry & David. It was a lot of fun and I was proud of myself for managing to (mostly) window shop. We had to leave by 5:30 so we could head to my sister's for dinner.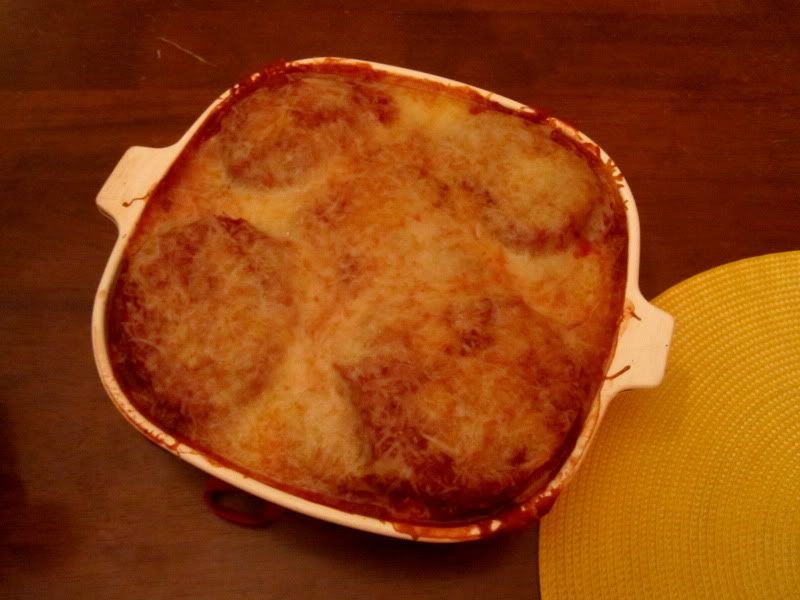 She made us eggplant parm! It was so incredibly sweet of her, and so great to see her! I love my soeur! <3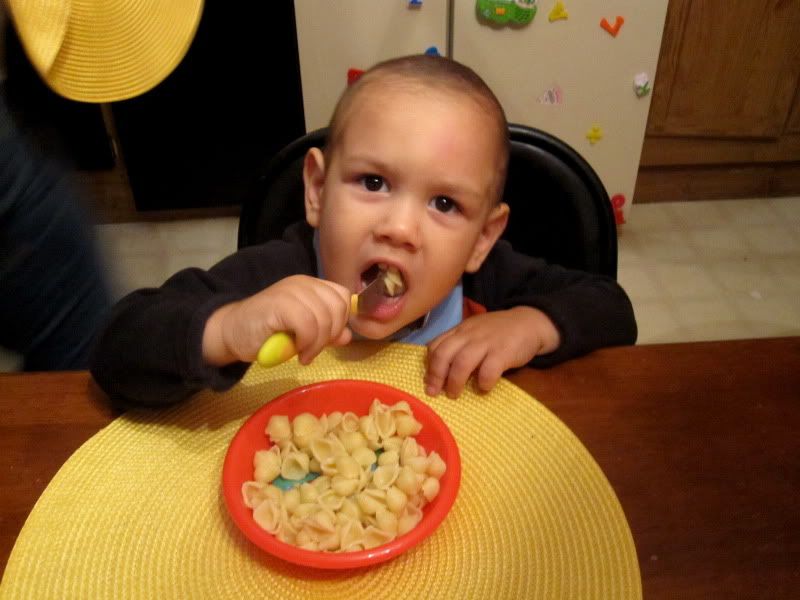 I also got to see my bugaboo newphew Jamie! He loved his noodles (and eggplant!). He is the happiest little guy, and such a good singer!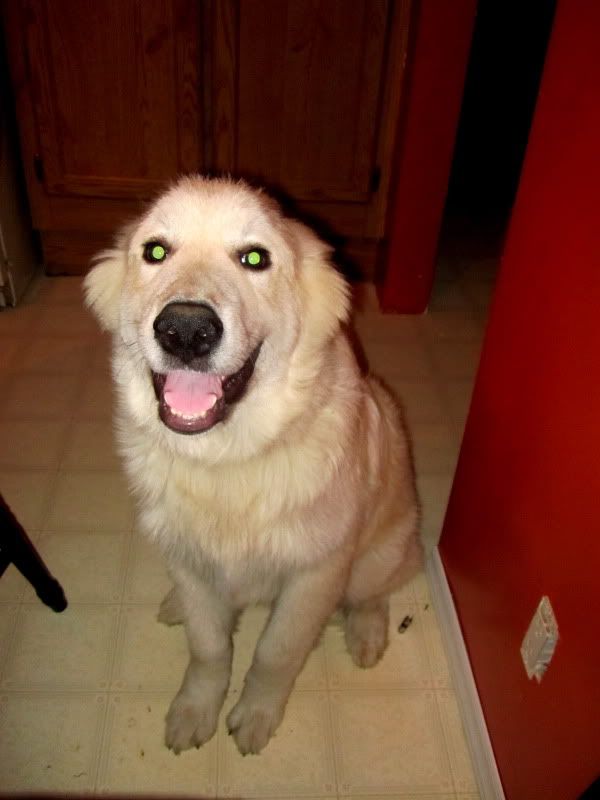 My sister got a puppy since the last time I saw her! His name is Max, and despite being huge already, he is only twenty weeks old!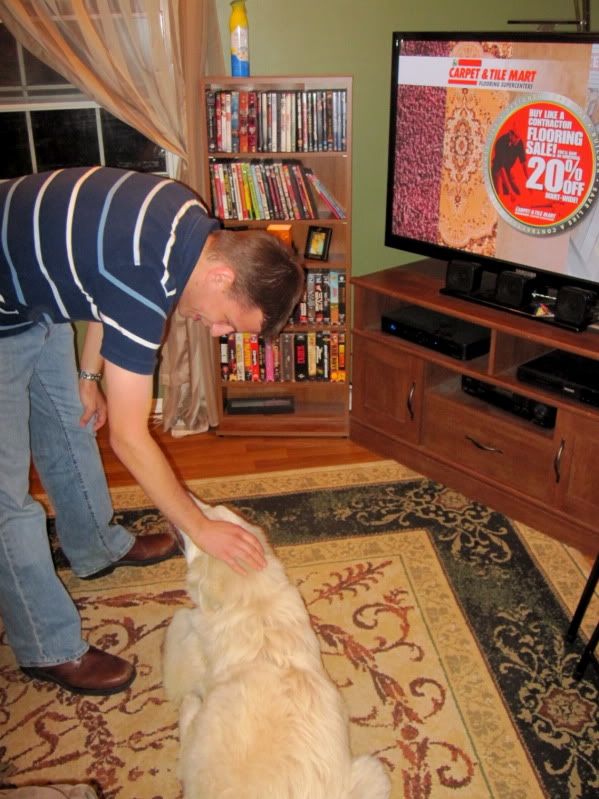 Milo is such a good-natured puppy! My sister might be bringing him to Thanksgiving and I am so excited to see how he does with my puppies! Milo loved playing with Josh. There are some funny stories about how much Milo loved playing with Josh, but I won't get into those on here. ;p
After a fun dinner Josh and I headed over to Siamsa to meet up with another one of my best friends and her boyfriend for drinks.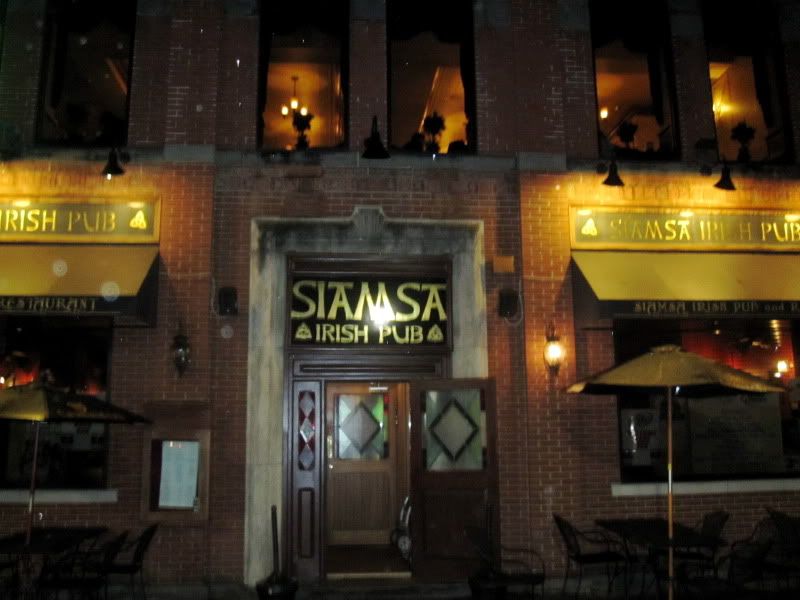 I love Siamsa! Stroudsburg is a very Irish town and this pub was made by an Irish couple who imported every decoration and all the materials to create this place from Ireland. It is gorgeous.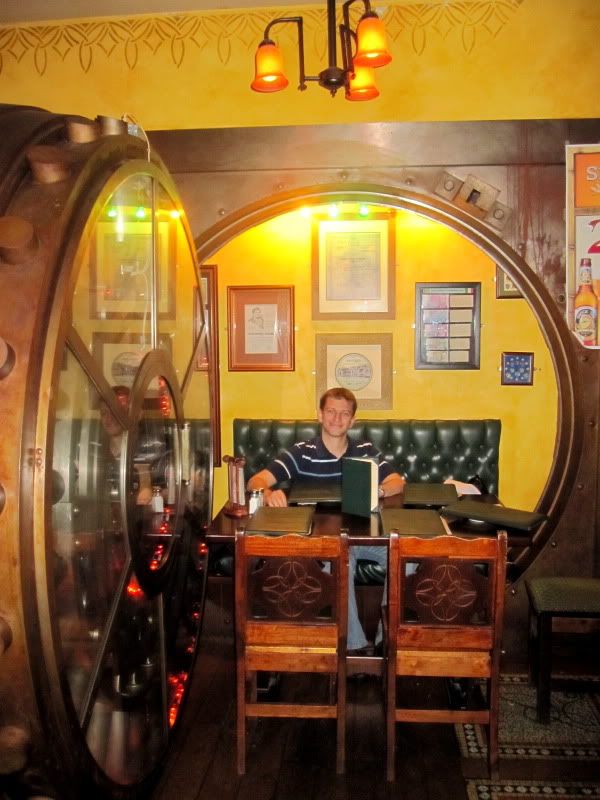 Josh and I snagged the vault seating. It was so cool.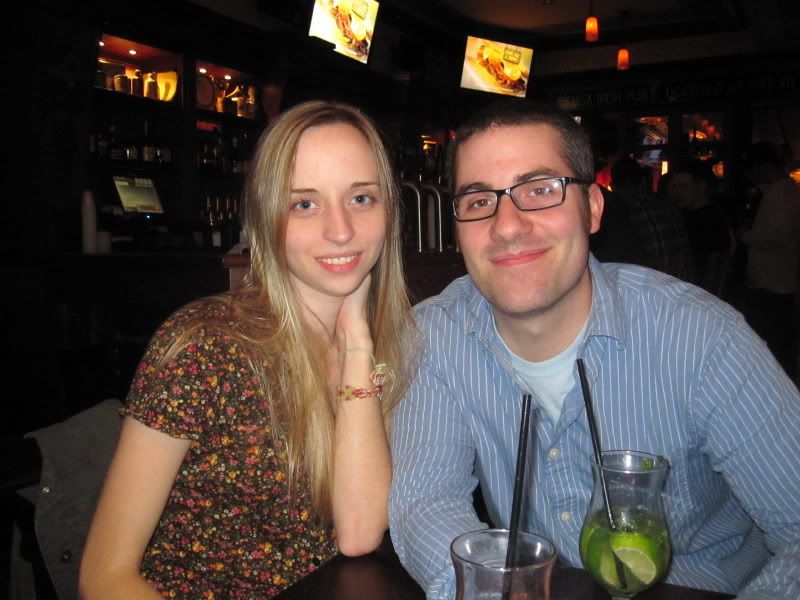 Summer and her boyfriend Sean. They were so sweet and let us stay at their place for the night. Summer and I both got pink lemonade vodkas while Sean opted for a long island iced tea and Josh got a black and tan beer.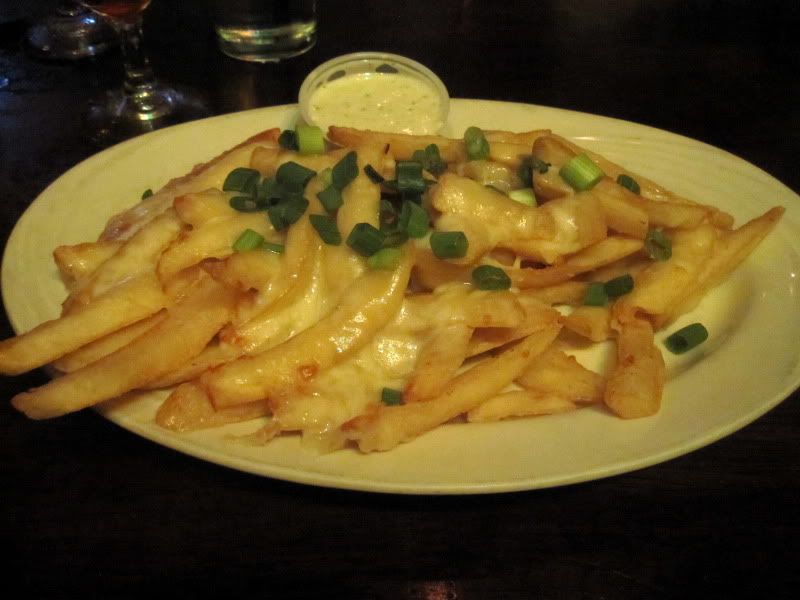 Josh and I were both a little hungry still so we decided to share the cheesy scallion fries. They were amazing, and came with a side of ranch dressing. My perfect fries.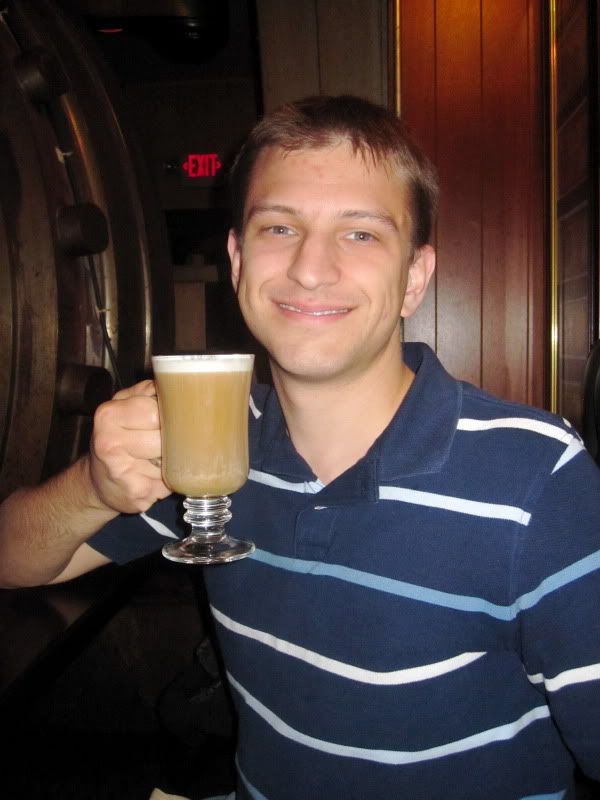 Josh and I ordered an Irish creme coffee to share over dessert. Once we got it we ordered another so we could each have our own, it was so good!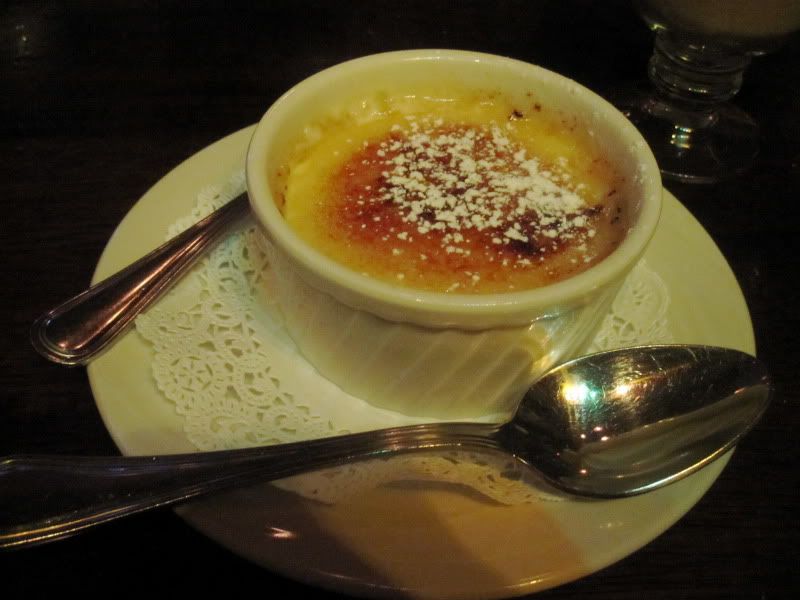 We also shared a creme brulee. I remembered them being good, but not as amazing as it was. It was the best one I've ever had, I wish it was double the size!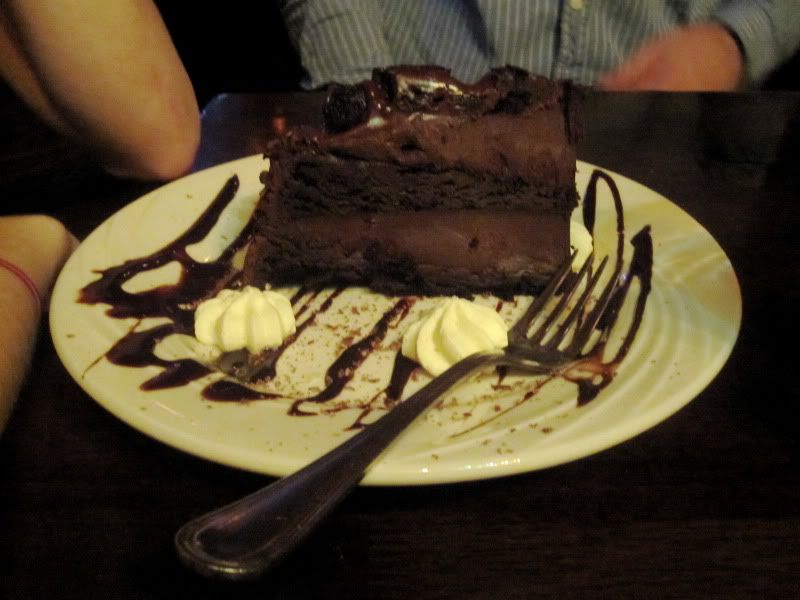 Summer opted for the chocolate cake, which was also delicious.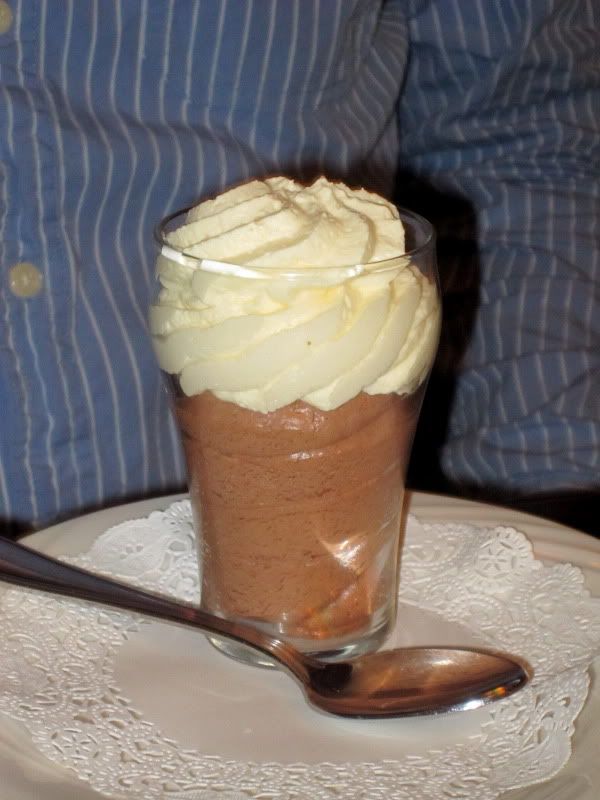 And Sean got the Bailey's mousse which was so good!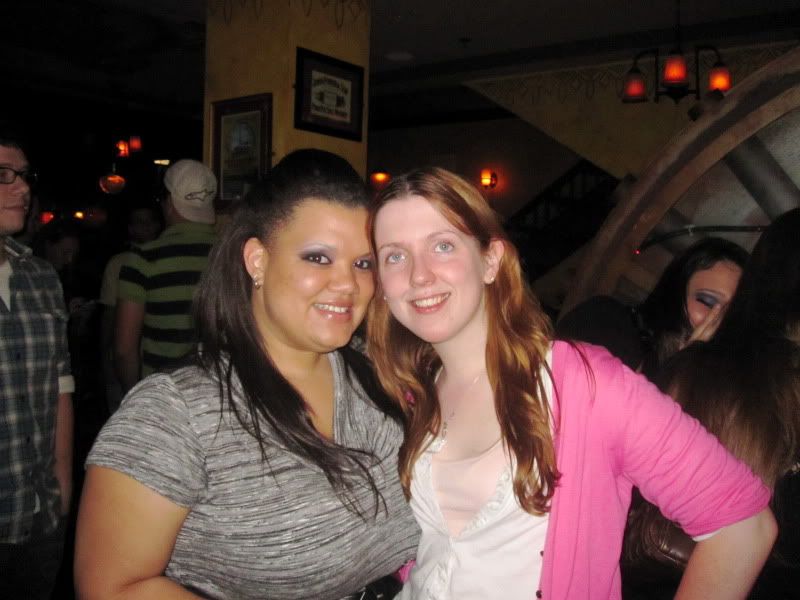 I ran into my sister as we were getting ready to leave. She was just starting her night out on the town with some of her friends. How gorgeous does she look?
Josh and I called it a night somewhat early as we didn't want to get on the road too late the next day. Stroudsburg is three hours away from State College and notorious for horrible traffic.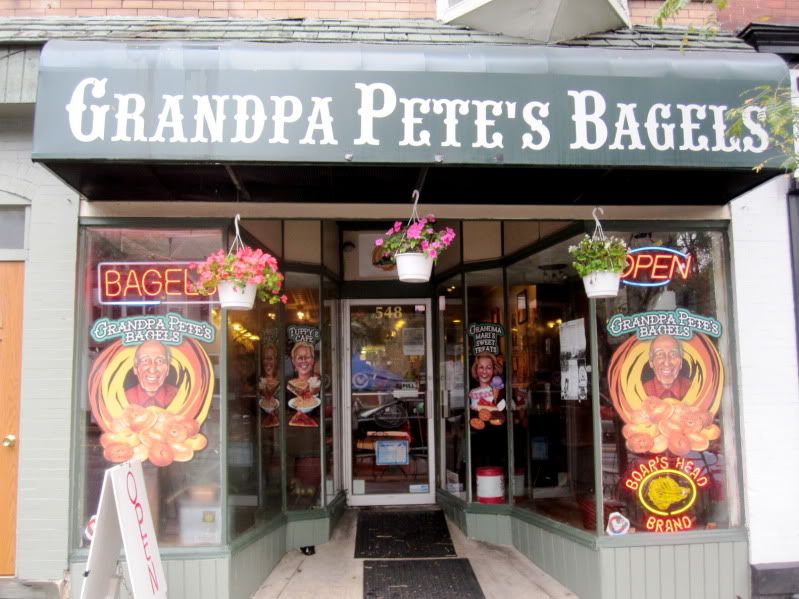 We grabbed breakfast at Grandpa Pete's Bagels, an awesome shop owned by a third-generation bagel maker from New York. We overheard the owner saying he got there at 4am to make the bagels for the day.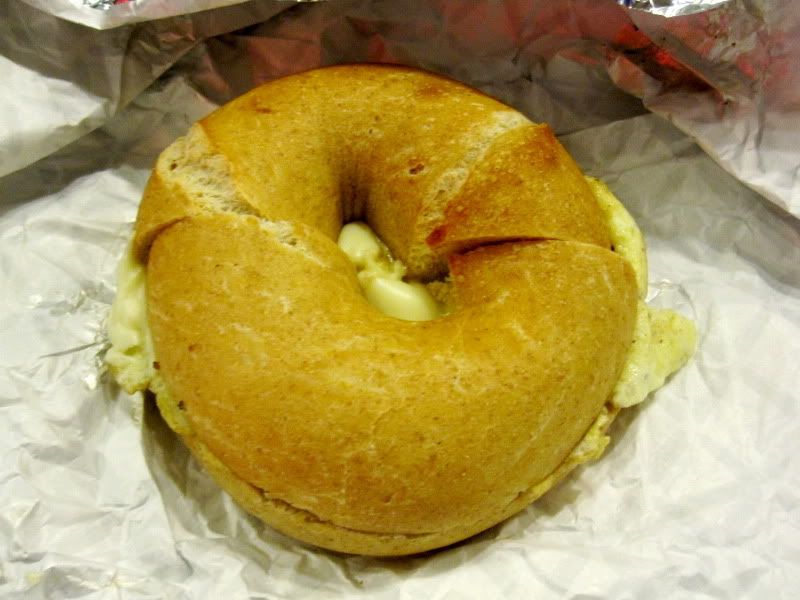 I got a wheat bagel with a scrambled egg and cheese. Josh got an everything bagel with scallion cream cheese that I bit into before I even thought to take a picture. Both were delicious.
Main Street was completely closed down by the time we were leaving breakfast. Stroudsburg was hosting the Pocono Iron Man competition.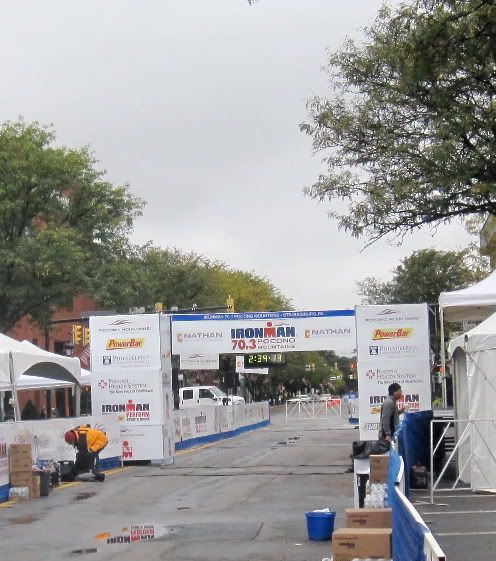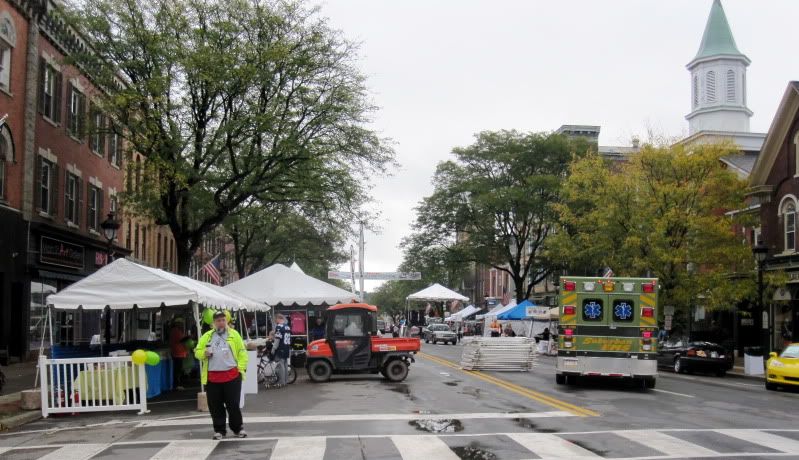 After sitting in traffic for twenty minutes and then finding out where we were being redirected to was also closed we took another road to get on the highway and started our drive home. We stopped in Bloomsburg after an hour and a half driving to walk around and explore a little bit and grab some food for the road. We ended up at another bagel shop where I got an egg salad sandwich bagel and Josh got another everything bagel with scallion cream cheese. We are creatures of habit.
Bloomsburg was hit hard by the flooding in PA a few weeks ago. While the college area we were walking around was on a hill and had relatively little damage, we noticed as we were driving back to get on the highway houses had huge piles of trash stacked in front of them. We wondered if we were driving through an unsafe neighborhood until we saw houses like this, and realized that Bloomsburg wasn't hit hard by the rain, it was hit really hard. I had never seen a house in this state in my life before, and seeing more than one was shocking, heart wrenching, and deeply saddening. My thoughts go out to all those families who had to deal with this, I cannot even begin to imagine what it feels like.
Getting back on the highway the car ride was a lot quieter as we both took in what we saw. I felt so grateful that all my friends and family were safe and sound and am hoping that the rebuilding in this town happens fast.
We got back to State College around three and decided we would pick up dinner at Wegmans to eat later that night. We were both feeling like some real food after our day of bagels, so we decided to get one of Wegman's most amazing creations.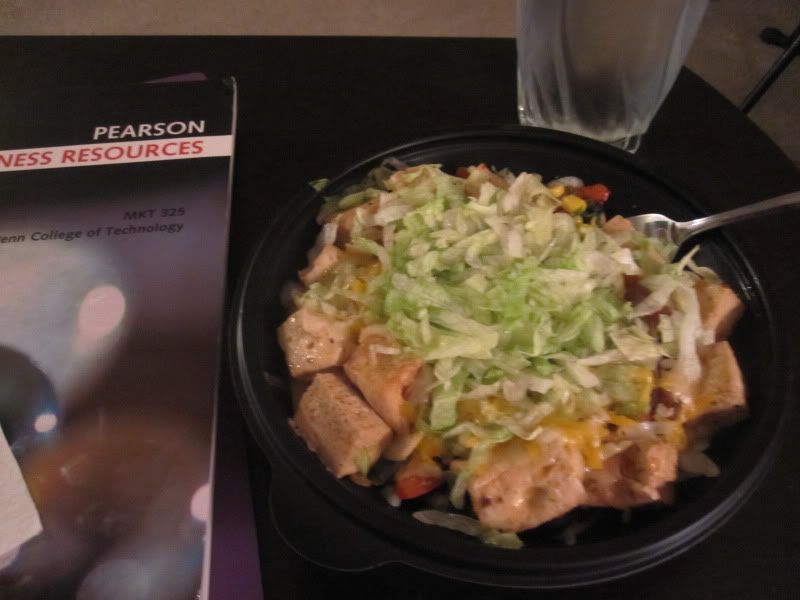 A tofu burrito bowl! It was so good, and I was so hungry I inhaled the whole thing while studying for the consumer behavior test I had today.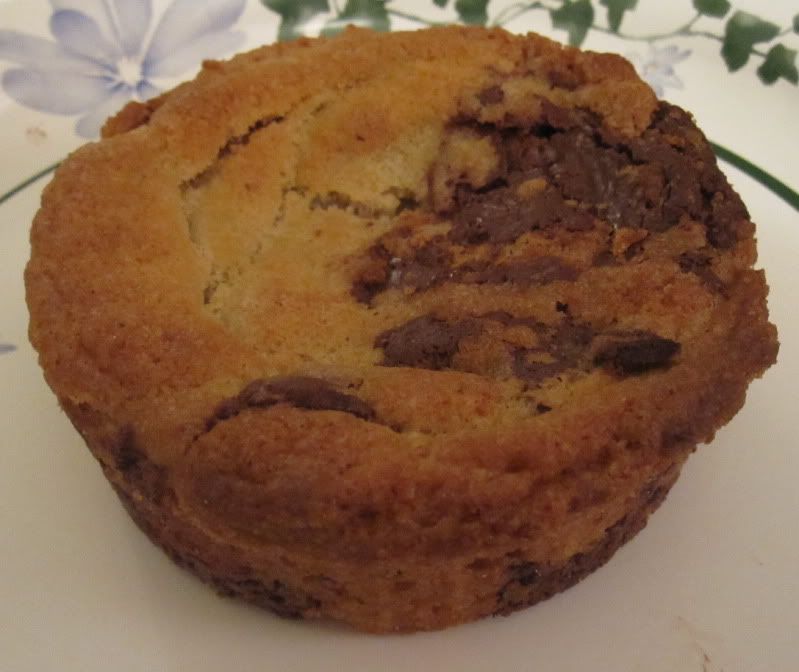 I topped off dinner with a Wegmans Swiss Chocolate cookie pie that was quite possibly the most delicious cookie I have ever eaten! Then Josh and I snuggled in to enjoy the rest of the rainy weekend together warm and dry on the couch. It was the perfect way to spend the evening together after a wonderful weekend.
The winners of the Jamba Juice smoothie giveaway are Corinne, Lauren, Elah, Danielle, and Ashley L. Congrats! Please email me your addresses to eringoneveggie@gmail.com so I can send out your vouchers! You are going to LOVE these smoothies!!