Hello from Connecticut! I hope you're all having a great start to your week! Josh and I got into CT on Friday and have been having the best time hanging out and catching up with his amazing family. We're here until next Monday for Spring Break so I thought it would be fun to do a post on our trip so far.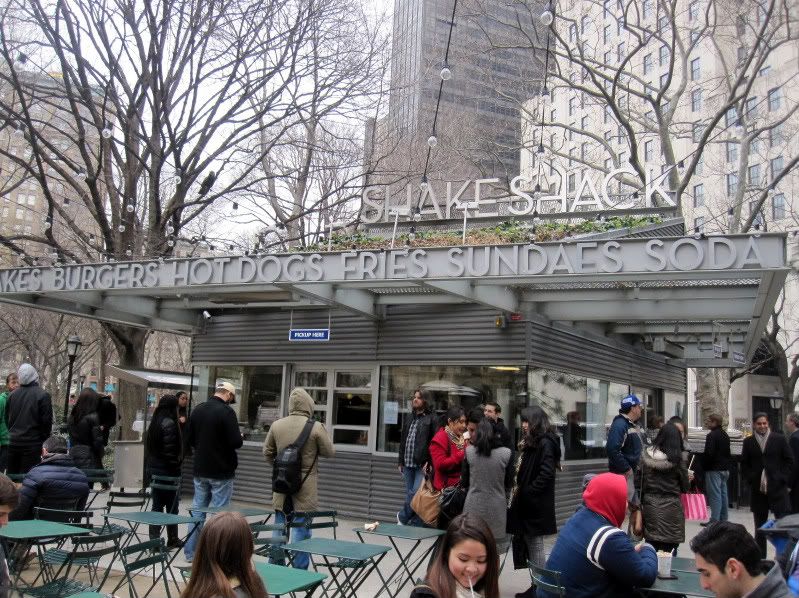 Our Megabus left State College at 9:40 am and arrived into the city around 3pm. It normally takes longer but our driver didn't stop for a lunch break. Since we were in the city we decided to grab some lunch before taking a train to New Haven. I'm not a big fast food person but we had both been hearing great things about Shake Shack so we decided to give it a try. We had a hard time finding the Madison Park store because we didn't realize it was actually in the park. How cute is this?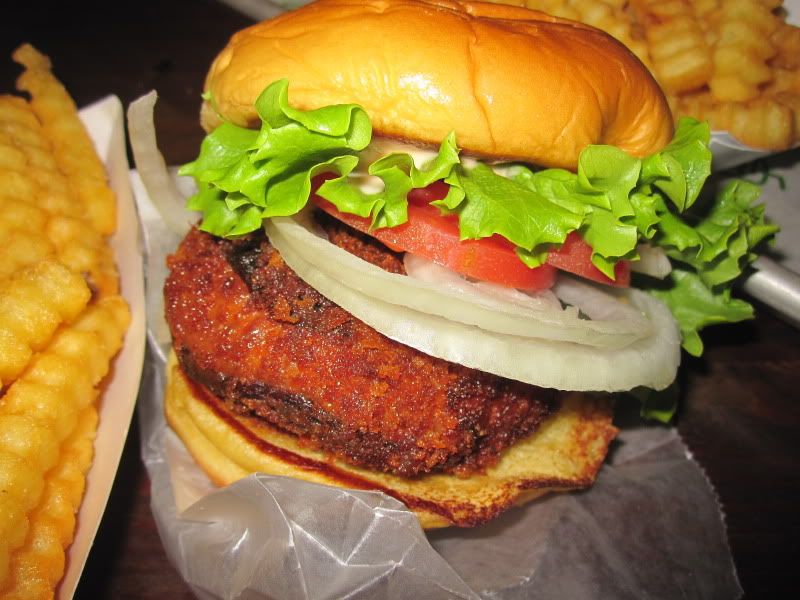 We opted to share the only veggie item on the menu, the Shroom burger and fries. Josh also got a black and white malt milkshake. The burger was a fried mushroom stuffed with cheese and topped with Shake Shack sauce, lettuce, onion, and tomatoe. It was really good! I don't even want to know the caloric content because I know it was hell on my arteries but it was fun getting to experience something so many people have been talking about. The fries were also really crispy and good and I was surprised to find I like malt milkshakes! They taste just like regular milkshakes with a little thicker of consistency and a little extra pop of flavor.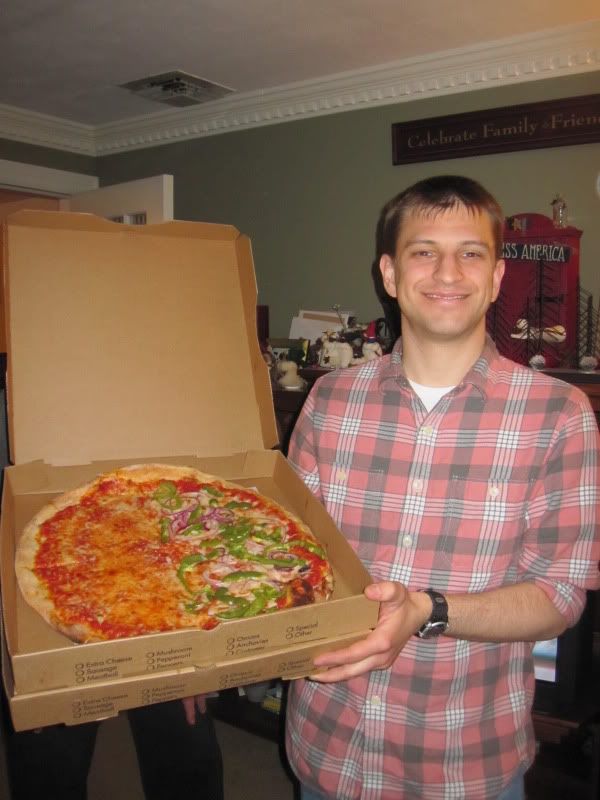 When we got to Josh's parents that night we were feeling pretty tired so we ordered in some pizza from Est. I LOVE Est. I've had it three times now and every time it reaffirms why its my favorite delivery pizza.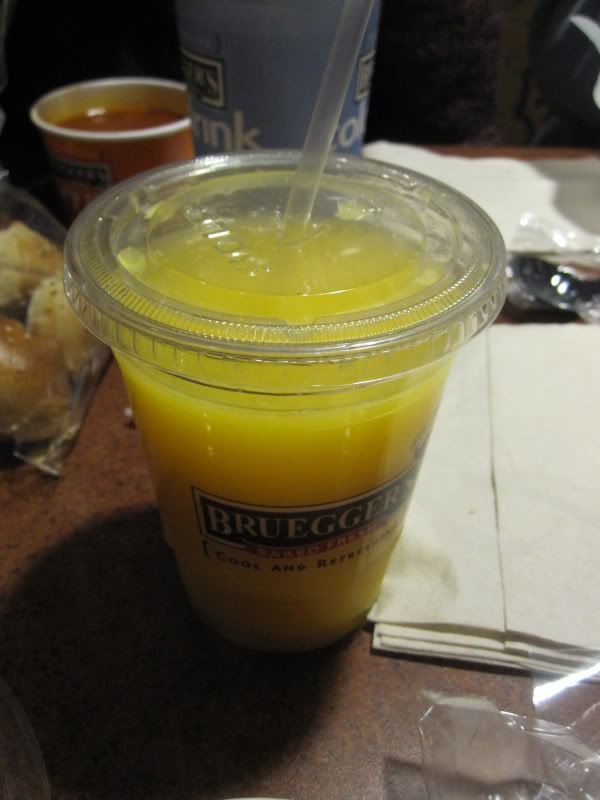 The next morning we slept in pretty late so we decided to do brunch at Brueggers, this awesome bagel place I wish they had in Central PA. I got fresh squeezed orange juice which is always such a treat. Store bought orange juice cannot compare.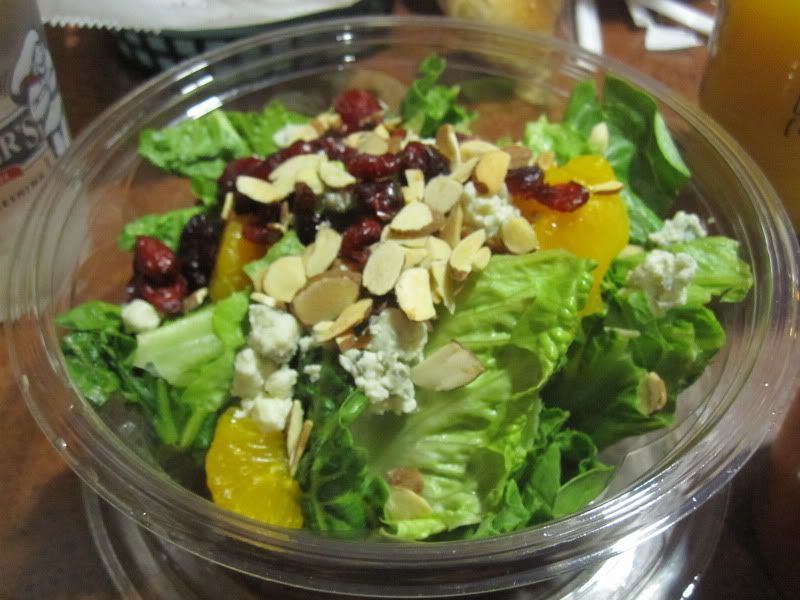 After the indulgences the day before I decided to keep it light and order a salad with oranges, cranberries, blue cheese, and sliced almonds. It was so good and just what I was craving.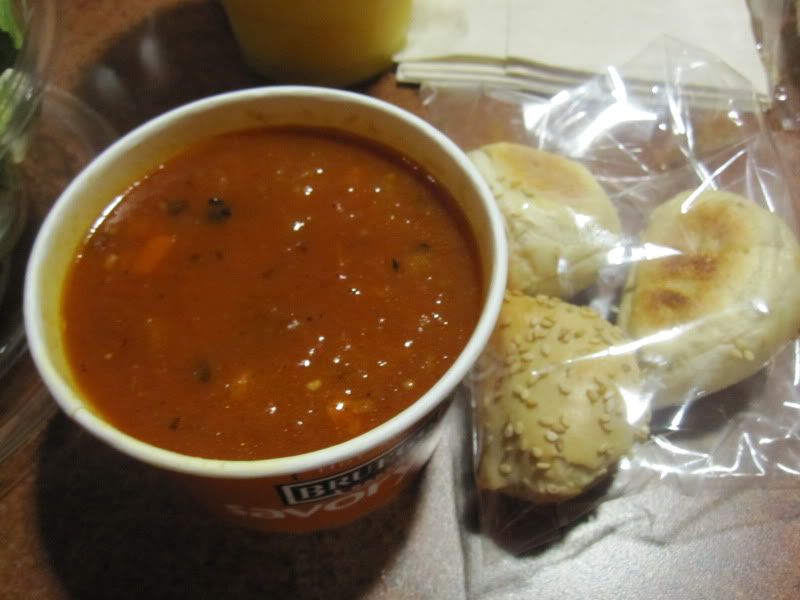 To round out my brunch I enjoyed a cup of fire roasted tomato soup. It was delicious and hit the spot on a slightly chilly day.
After brunch we decided to visit a few grocery stores to stock up on some groceries for the week. I was so excited to get to go to Trader Joes. While I've tried a lot of their foods I've never actually been to one of their stores. I was surprised how small they were. I guess I always expected them to be bigger, like a regular size grocery store.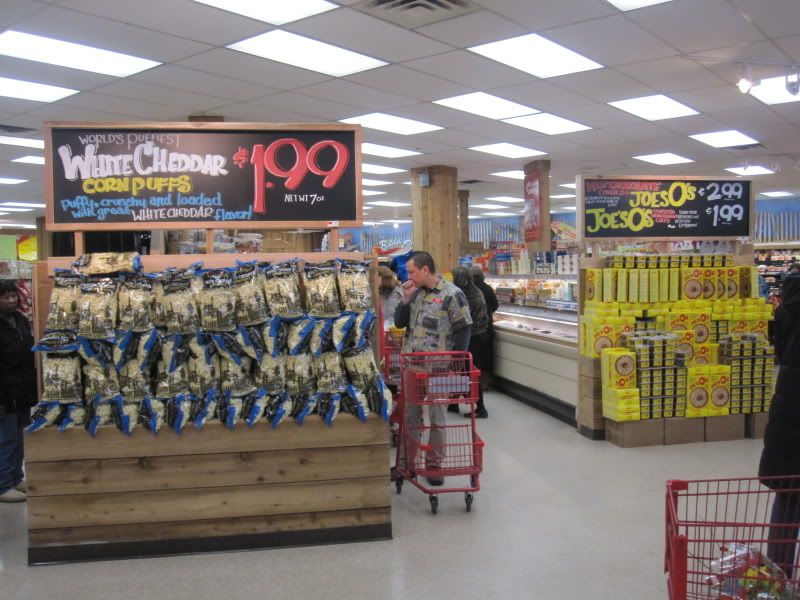 What they lack in space they more than make up for in awesome products and incredible prices. Their almond butter is $4.99 a jar! At my Wegmans at home they're $11.99 a jar! I bought two.
We filled our carts and got lots of yummy goodies for the week.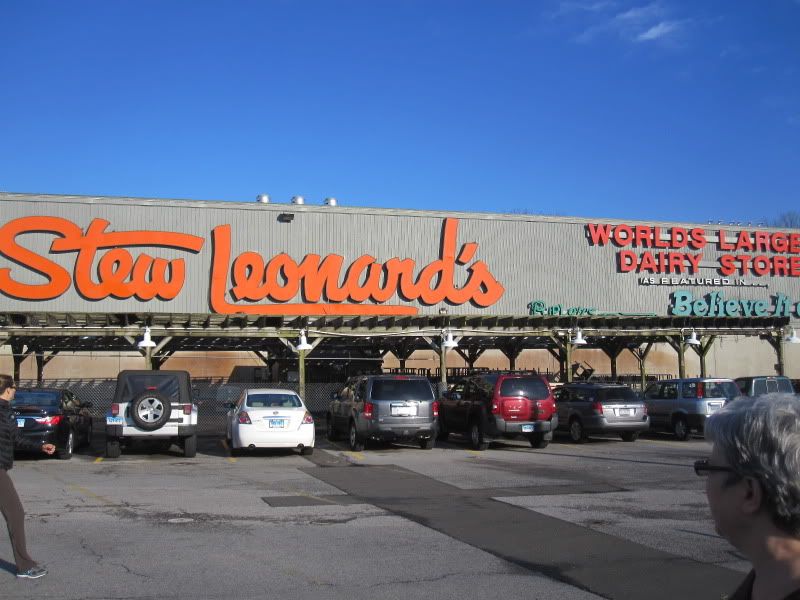 After leaving Trader Joes we headed over to a Connecticut staple, Stew Leonards. I didn't know what to expect from this store when I saw that they were featured in Ripley's Believe It Or Not.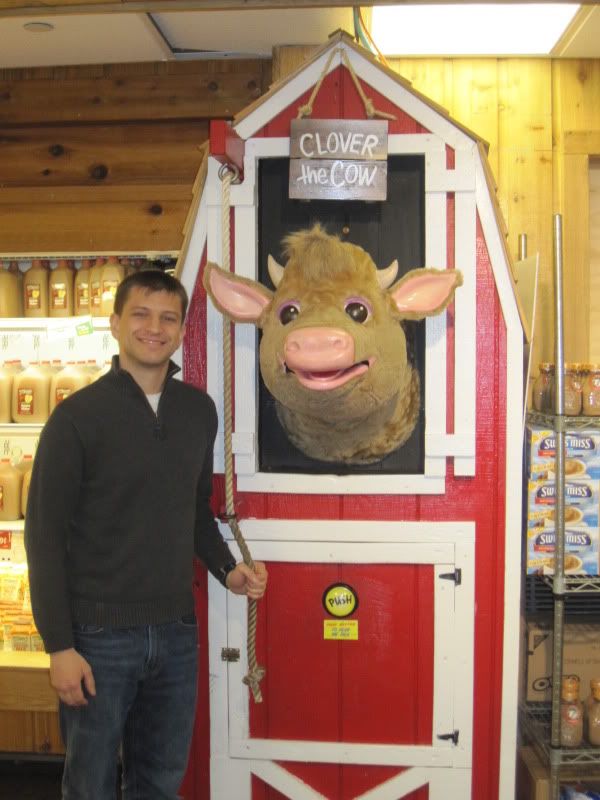 I found lots of awesome interactive displays that Josh was so kind to pose with.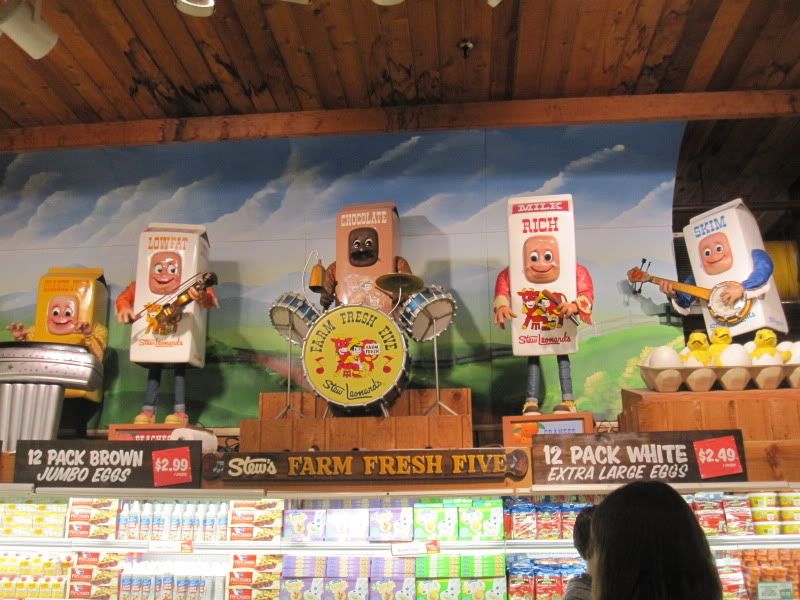 They were all throughout the store. It was so cute and made for such a fun shopping experience. There were also sample stations everywhere! I was in heaven. It was the first store I had been in that wasn't laid out in aisles and rows but instead a maze that runs the entirety of the store. If you just want to grab something quick its a ltitle bit of a nuisance but I kind of liked how you had to walk through the entirety of the store before hitting the checkout. There were so many things to see!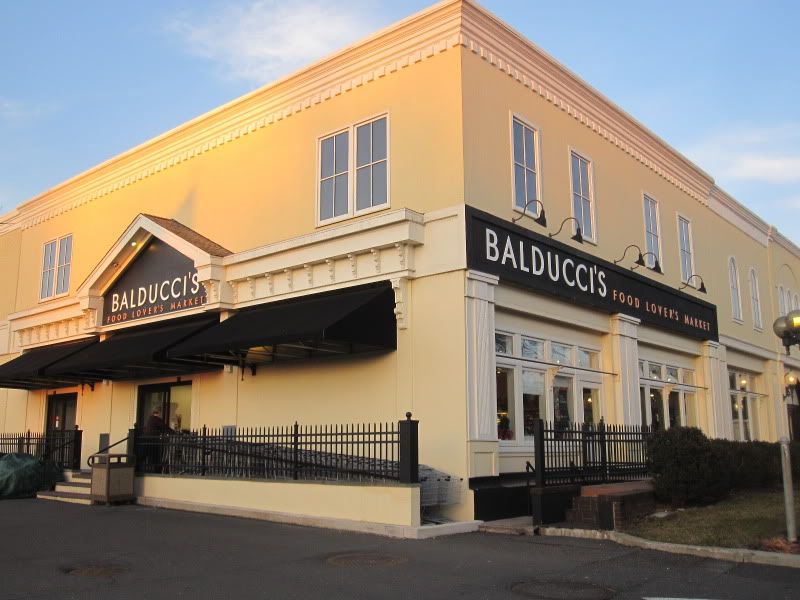 Our final stop was to Balduccis, a specialty food store. The closest thing I can compare it to is Dean and Delucas. We picked up some Wheatberry Salad that I've been snacking on today that is so good.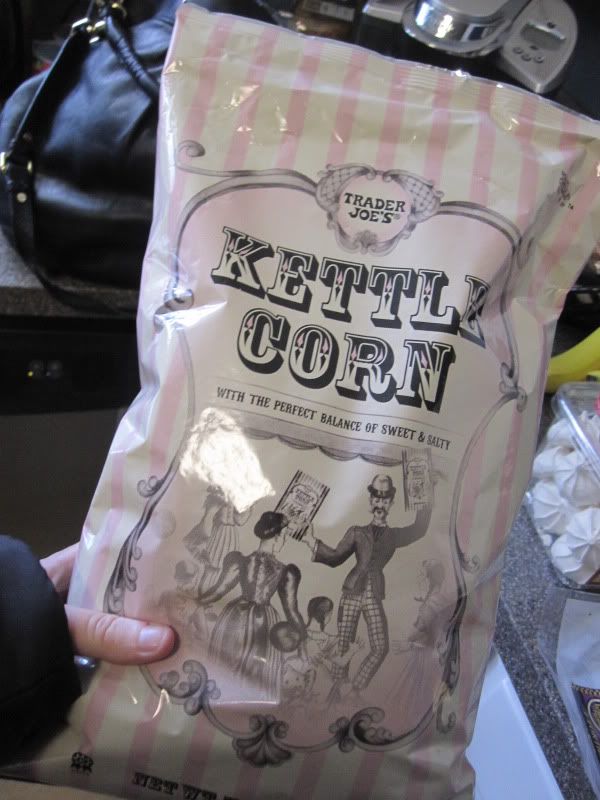 The next day we slept in again and then made breakfast at home before heading out to the movies. Josh and his dad went to go see Act of Valour while Josh's mom and I went to go see The Vow. We packed up bags of kettle corn from Trader Joe's that was so incredibly good. I have been wanting to see this movie for forever and was so excited when Josh's mom mentioned she wanted to see it as well. It was romantic and sad and funny all in one, exactly the way I like my chick flicks.
If you're still on the fence about seeing this one I definitely recommend it!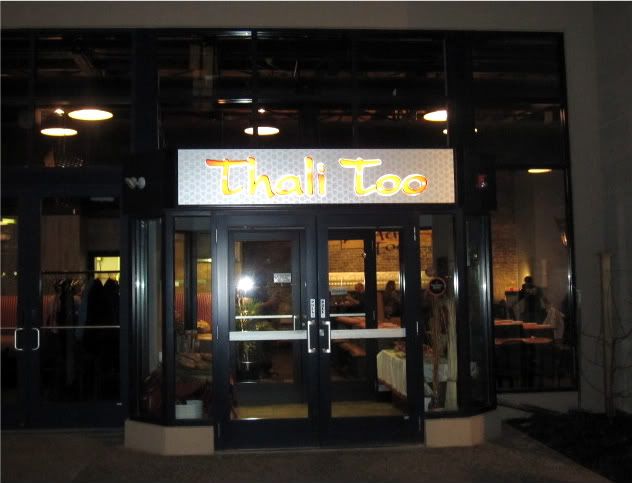 After the movie and hanging out at Barnes and Noble for a little bit we decided to go out for Indian for dinner. Last time Josh and I were in New Haven we discovered Thali Too, a phenomal vegetarian Indian restaurant that has dishes that are out of this world. I was so excited to get to go back with Josh and his parents.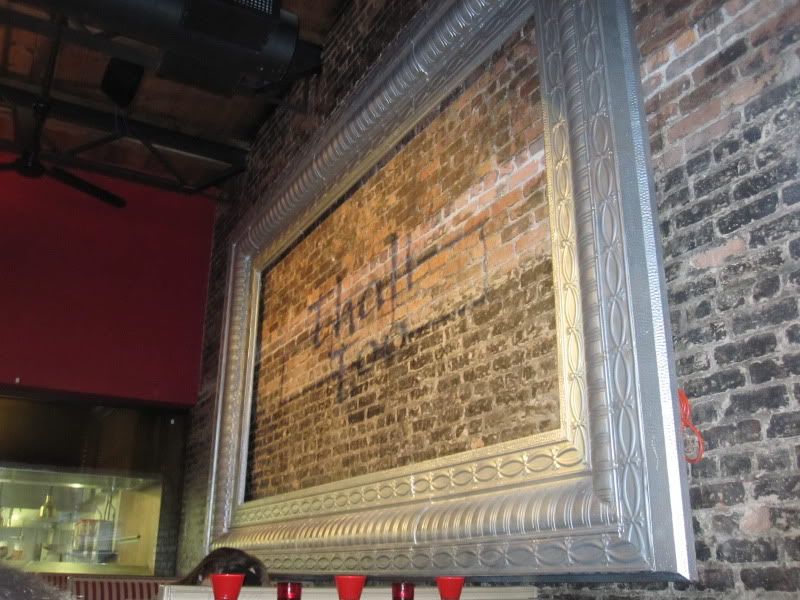 Such pretty decor inside.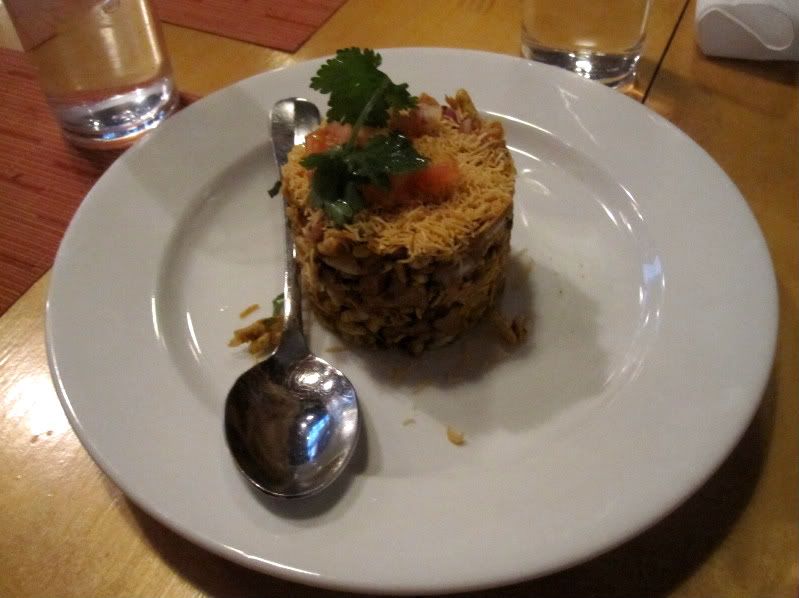 We were pretty hungry so we decided to order a few appetizers. This was a spicy one I can't remember the name of that Josh and his dad loved and shared. Debbie and I like our food a little more tame.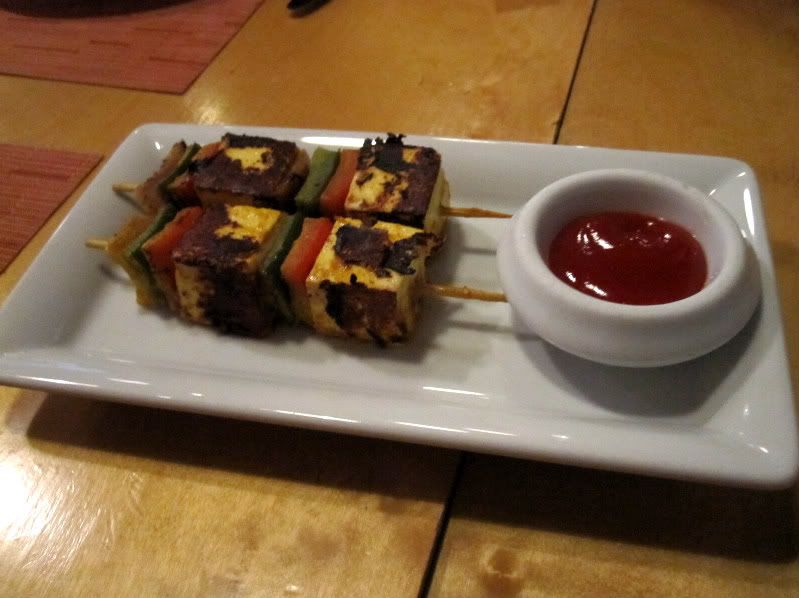 We were excited when the hummus and veggie paneer came out. It was delicious!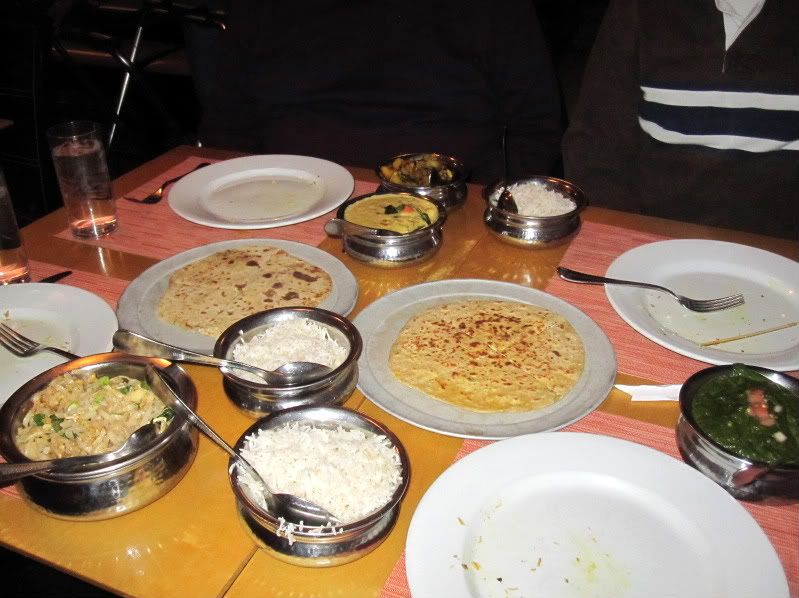 We got potato and paneer naan for the table and then our own dishes with rice. They were all amazing. This is the best Indian restaurant I have ever been to.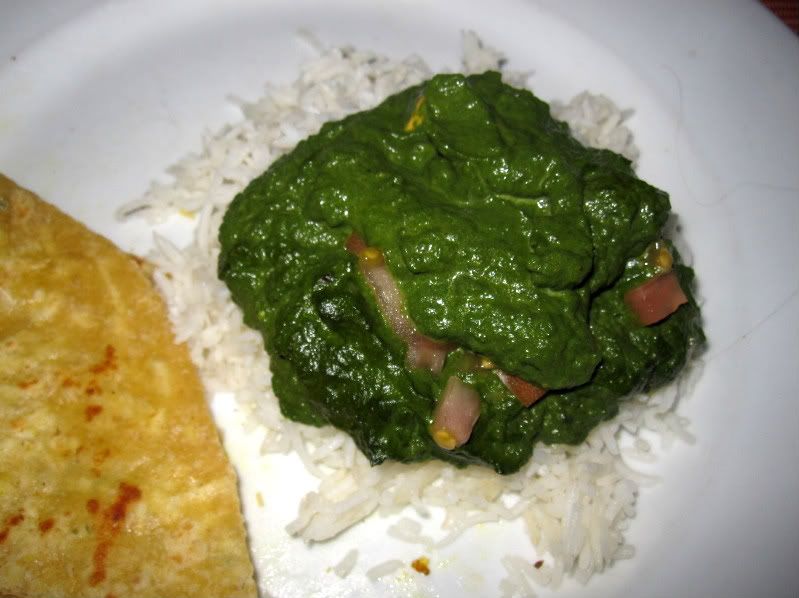 My saag panneer. Oh this was so good. It tasted especially good dipped in paneer naan.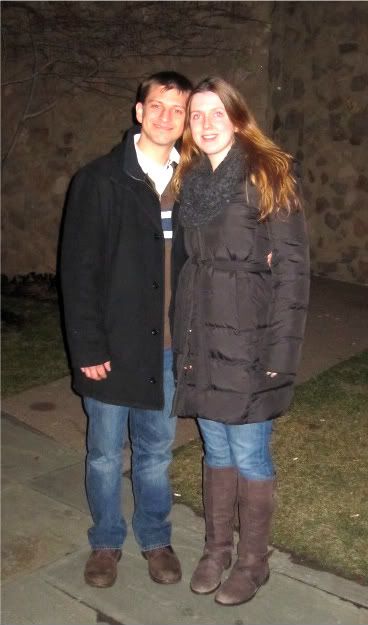 It was such a great dinner spent with wonderful company. Today was a lazy day while Josh got some work done and I caught up on some blogging things. His parents are just getting home from work and pretty soon we are heading out to meet some family friends for dinner. It should  be a fun night!
Question of the Day: Have you ever tried Shake Shack? What did you think of it?